It is not always possible to see evidence of termites with the naked eye. A professional termite inspection can detect termites in areas that are not accessible without professional equipment,thats why we use Termatrac T3I.
Termatrac can detect termite activity through timber,bricks,masonry,plasterboard,tiles.
Our Termite Technicians have over 20 years experience in termite inspections.
A Magnum Pest Control Termite Inspector can give you peace of mind knowing termites aren't working away in places around the house you can't see. Should we identify termite activity on your property we can install termite bait stations and termite barrier systems to quickly alleviate your termite problems. Termite inspections from Magnum Pest Control have helped our clients save $1000's in damages to property and building structure.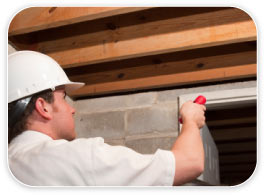 Fill out a free pest control quote form or contact us for further details.